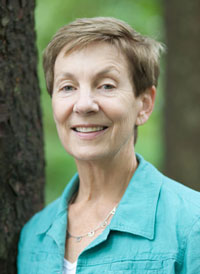 Barbara Manger is an author, artist, and art educator. Her first book, the award-winning Mary Nohl: Inside and Outside, A Biography of the Artist, was published by the Greater Milwaukee Foundation in 2010. Manger also co-authored a young person's version of the book, Mary Nohl: A Lifetime in Art, published by the Wisconsin Historical Society in 2013. Manger has taught at Cardinal Stritch University and Alverno College. Her artwork has been exhibited nationally, and her prints and drawings are included in a number of public and private collections. She has served on the board of numerous nonprofit organizations, including the Board of Trustees of Beloit College. Manger is the recipient of the Governor's Award in Support of the Arts for having founded Artists Working in Education Inc., a nonprofit organization that provides meaningful art experiences in schools and parks for thousands of at-risk children. Barbara Manger and her husband Bill Lynch reside in Milwaukee.  Another son, Luke, and his wife Kathy and their three sons live in Wyoming.
Barbara Manger shares her thoughts on Riding Through Grief:
By reviewing Matt's life and writing about how we coped, I have found a profound gratitude for the life that was his. During the three years I was writing this book, I began to think that reading about Matt's life and our family's painful struggle to live without him could be helpful to others.
In my search for solace, I often felt alone and lost. My hope is that this book will bring peace to others still trudging through the dark tunnel of grief.